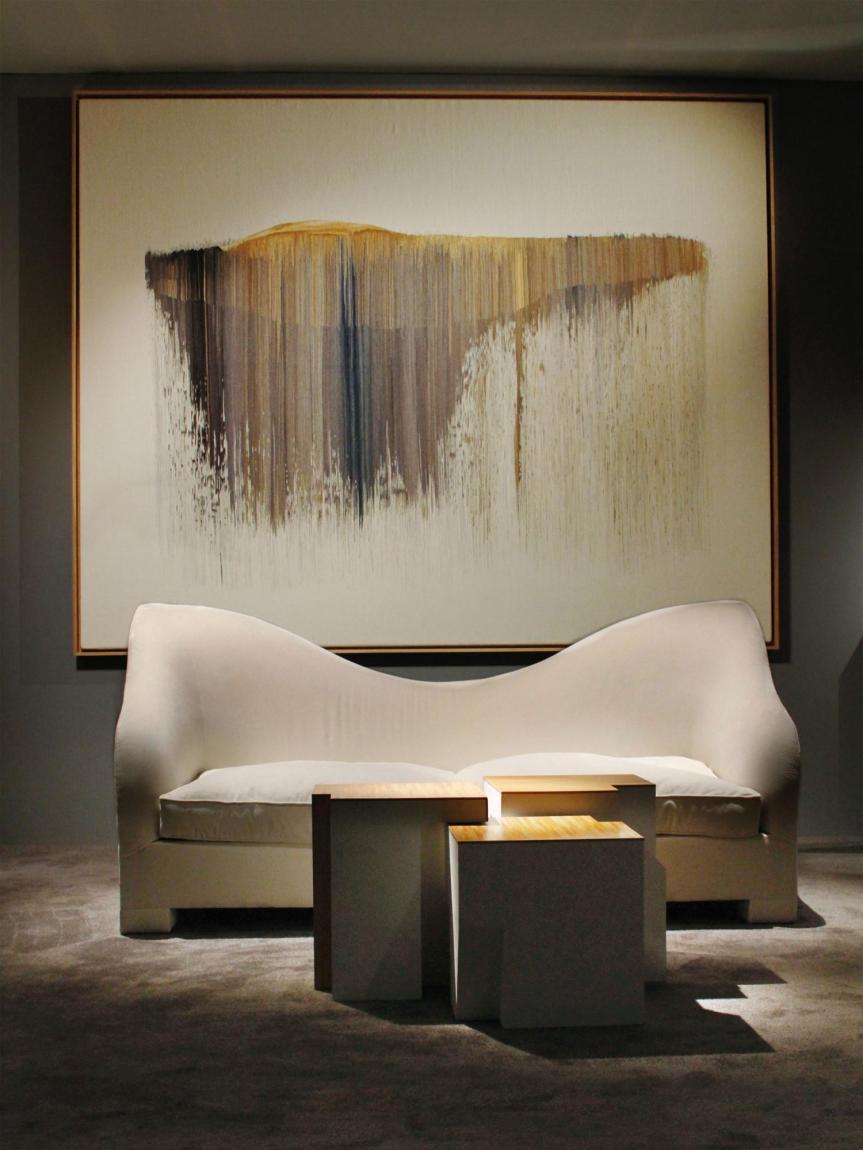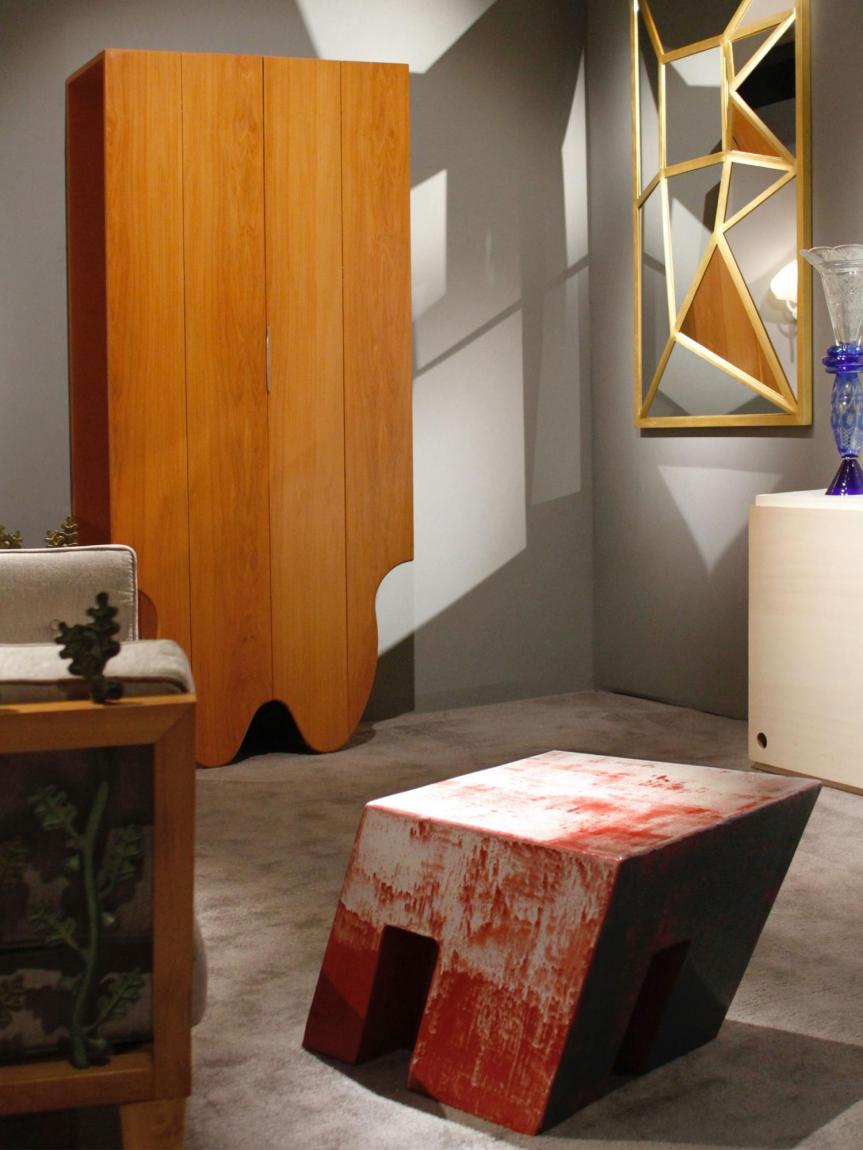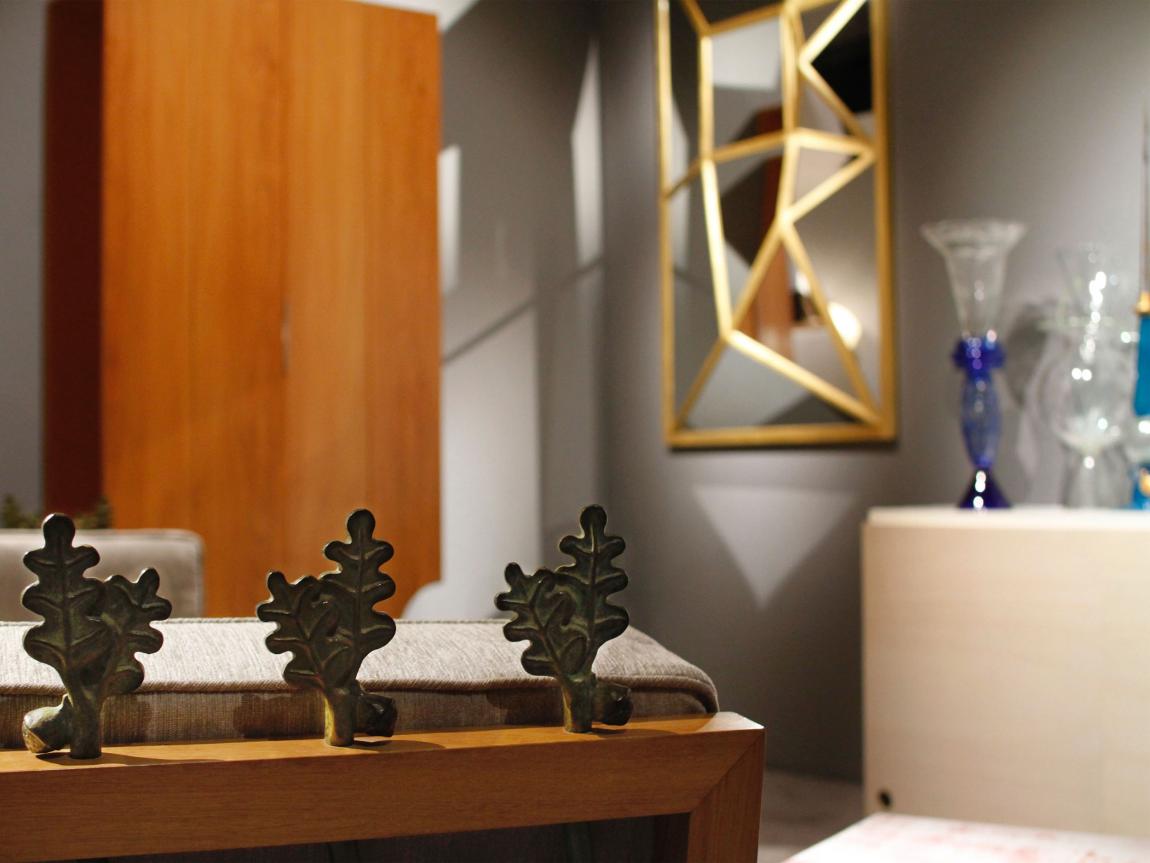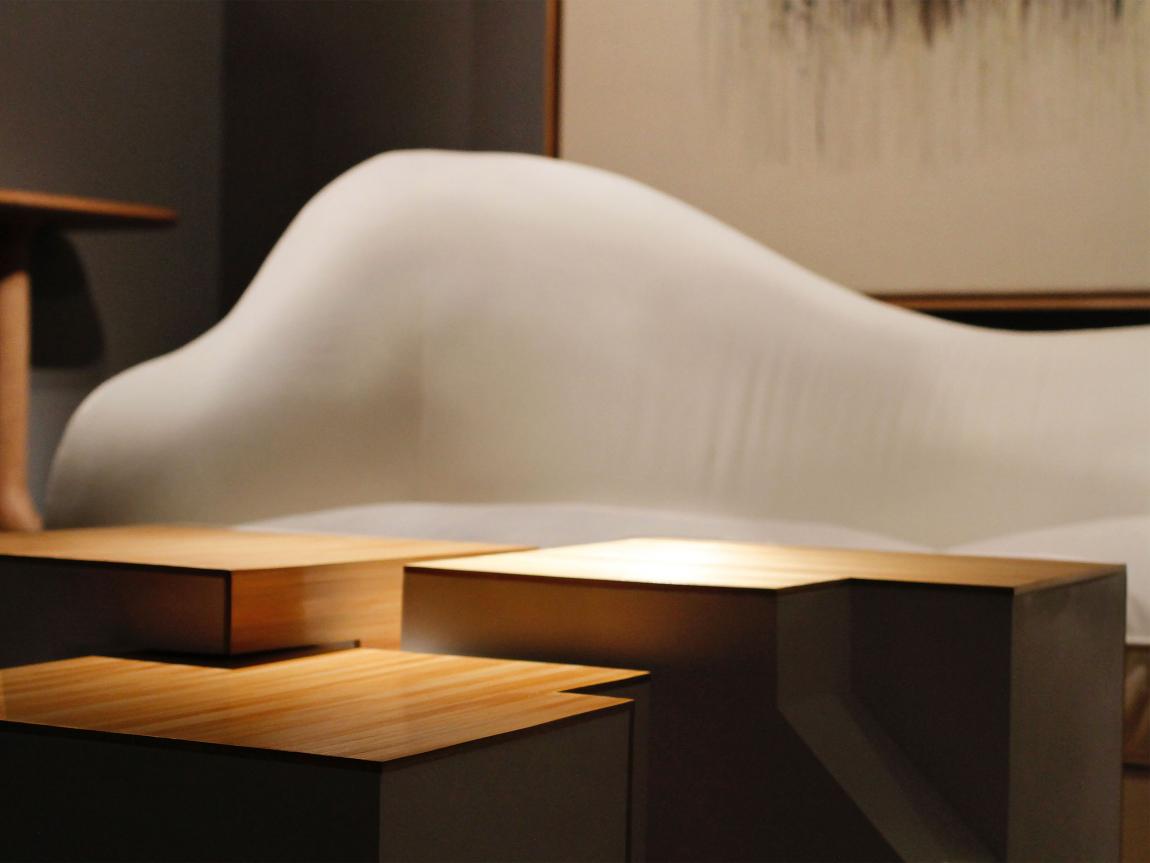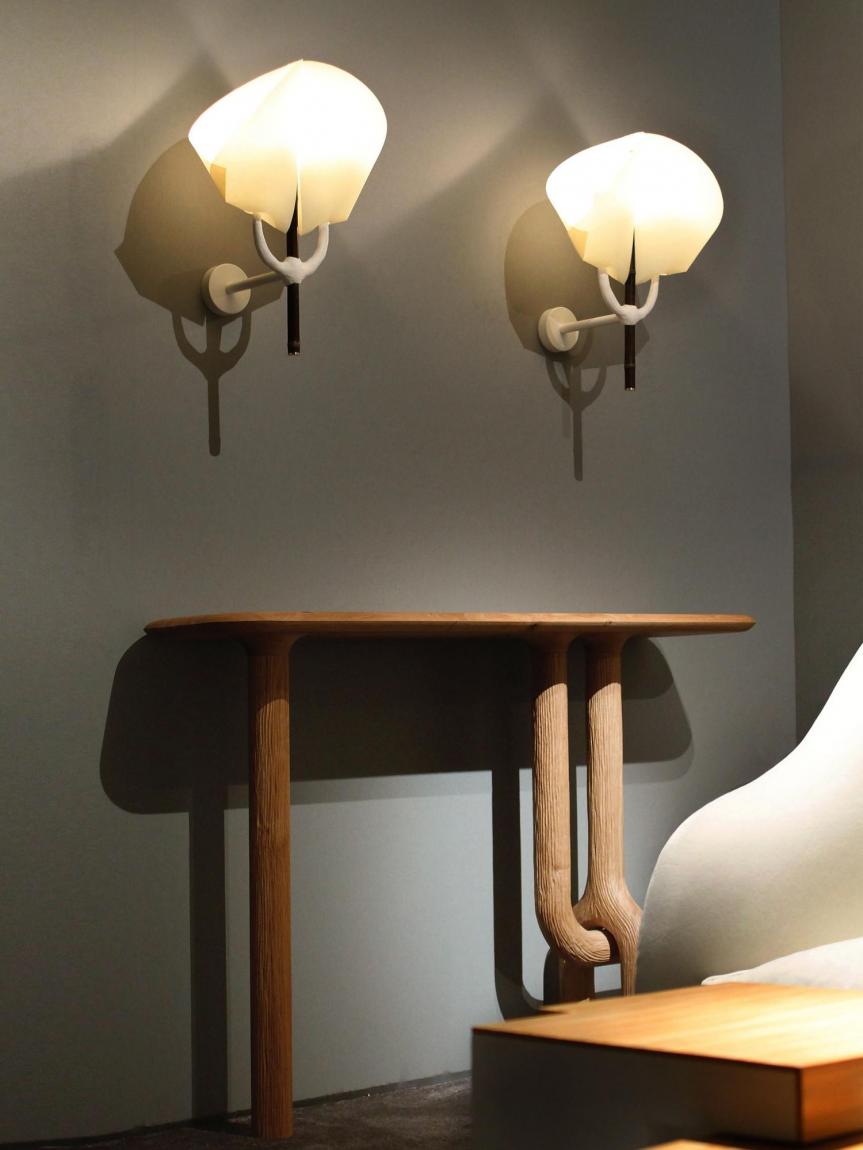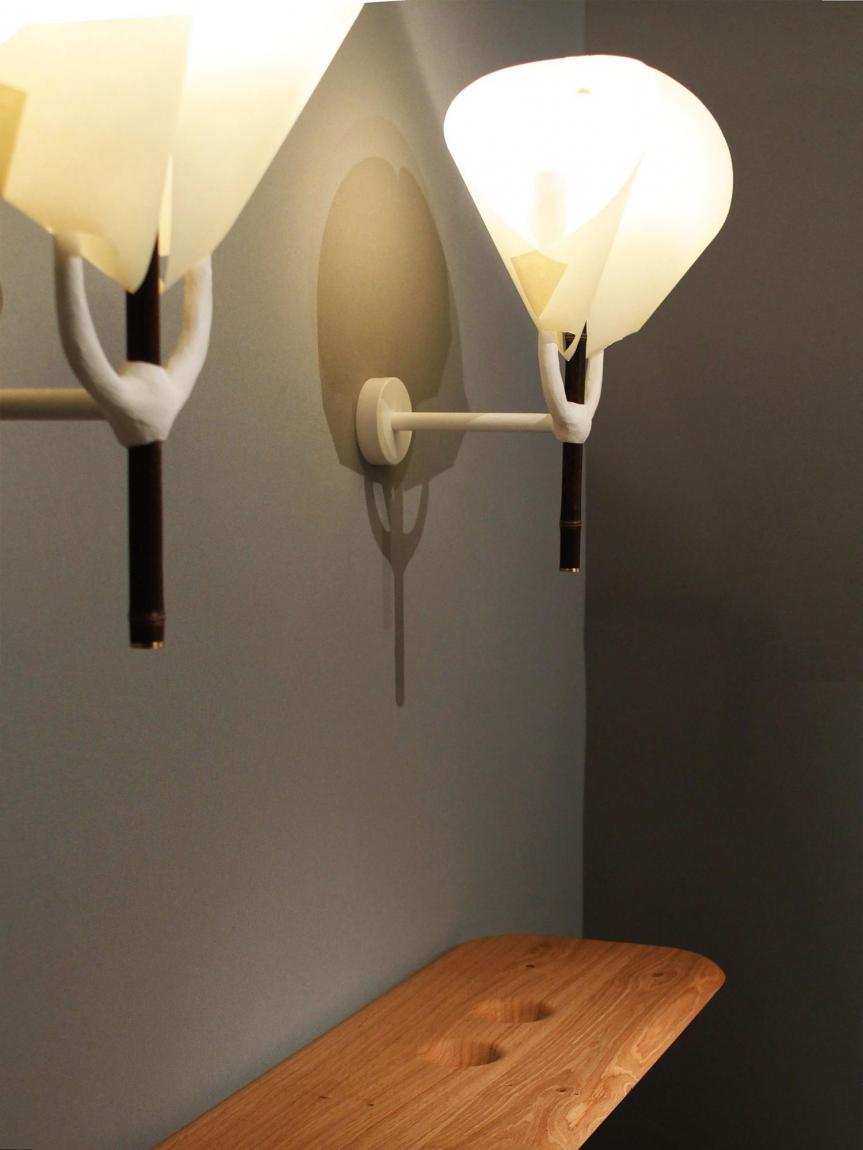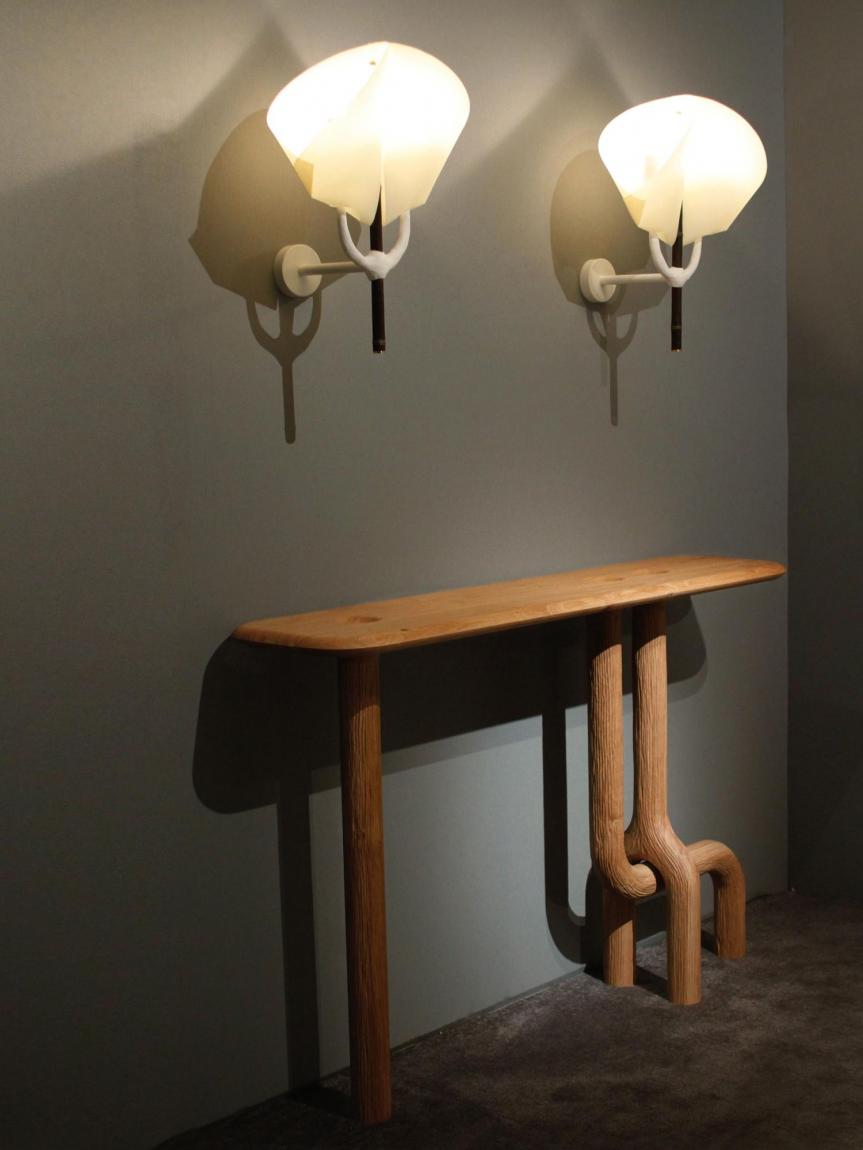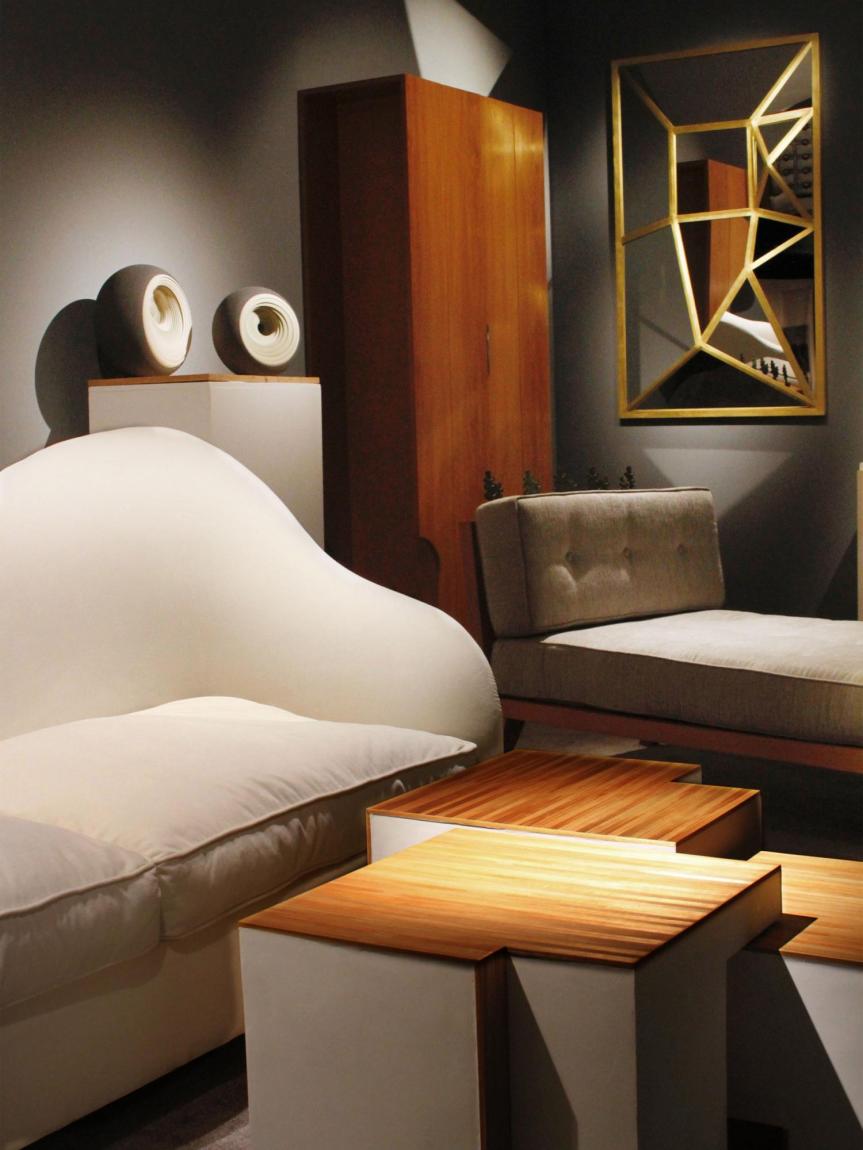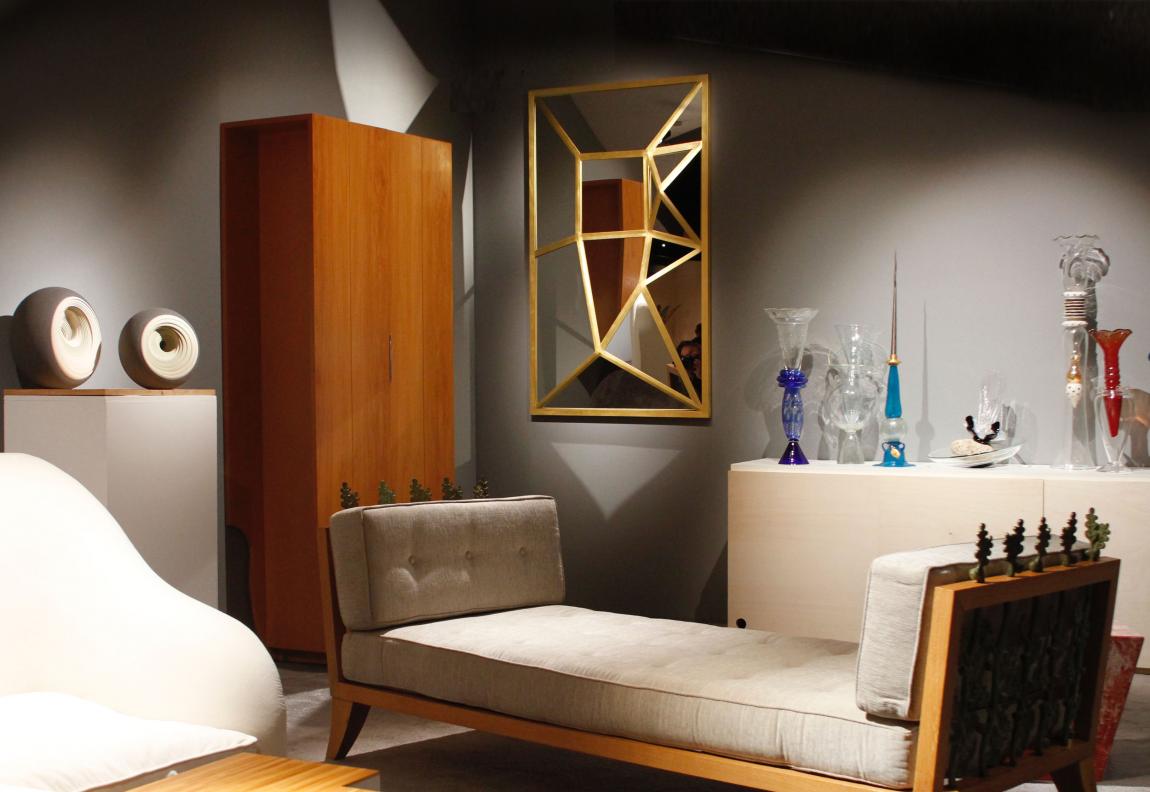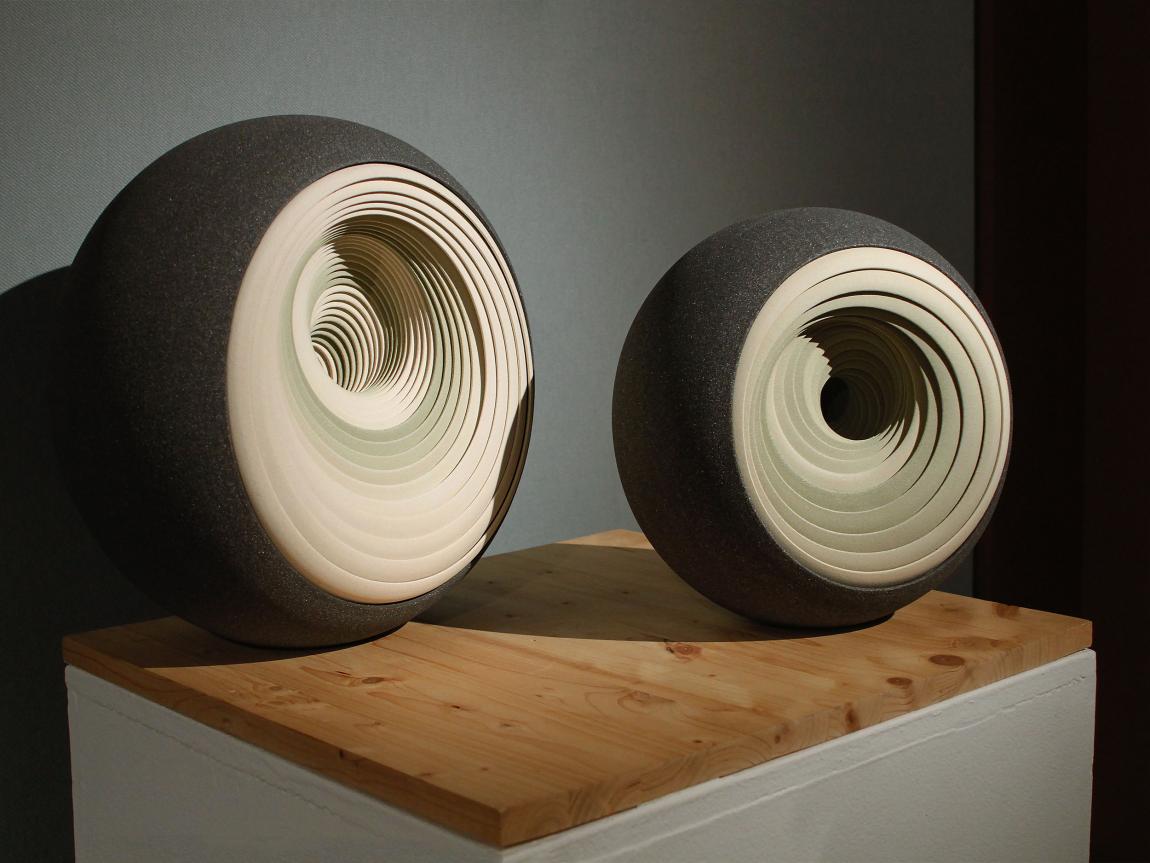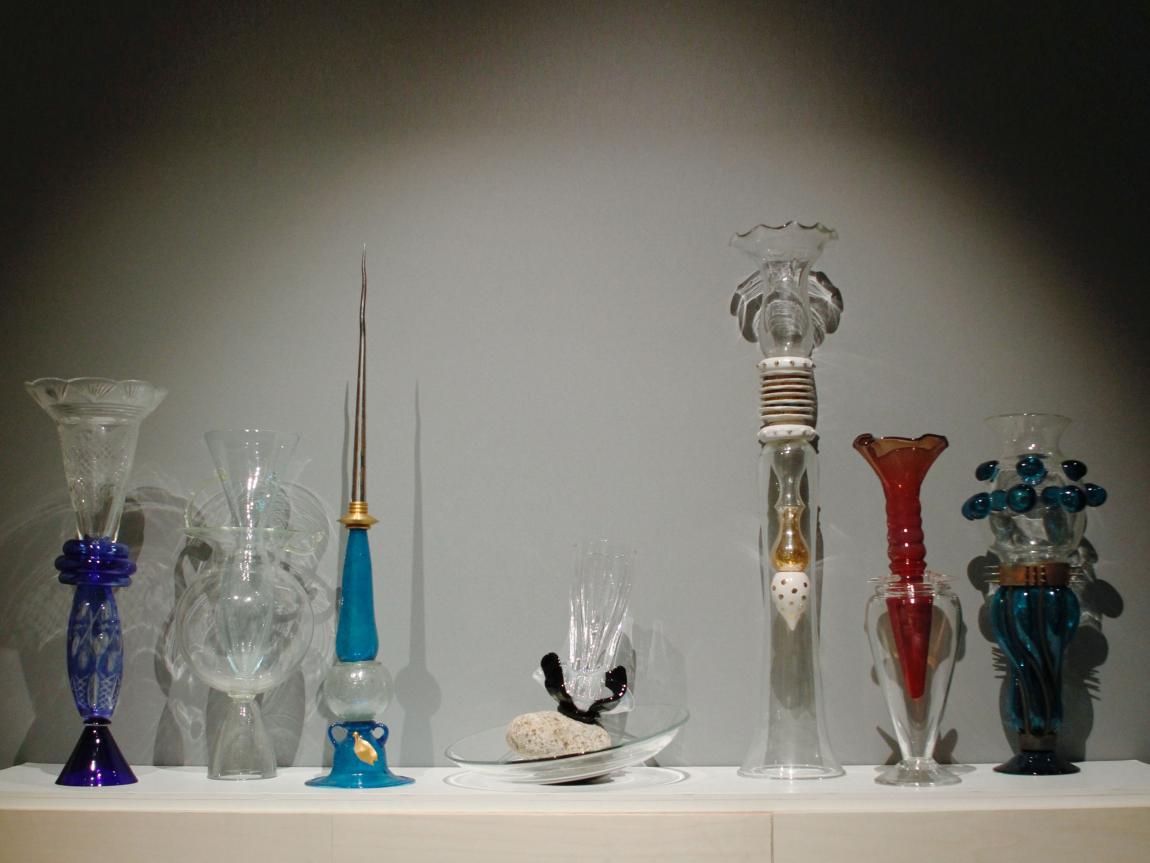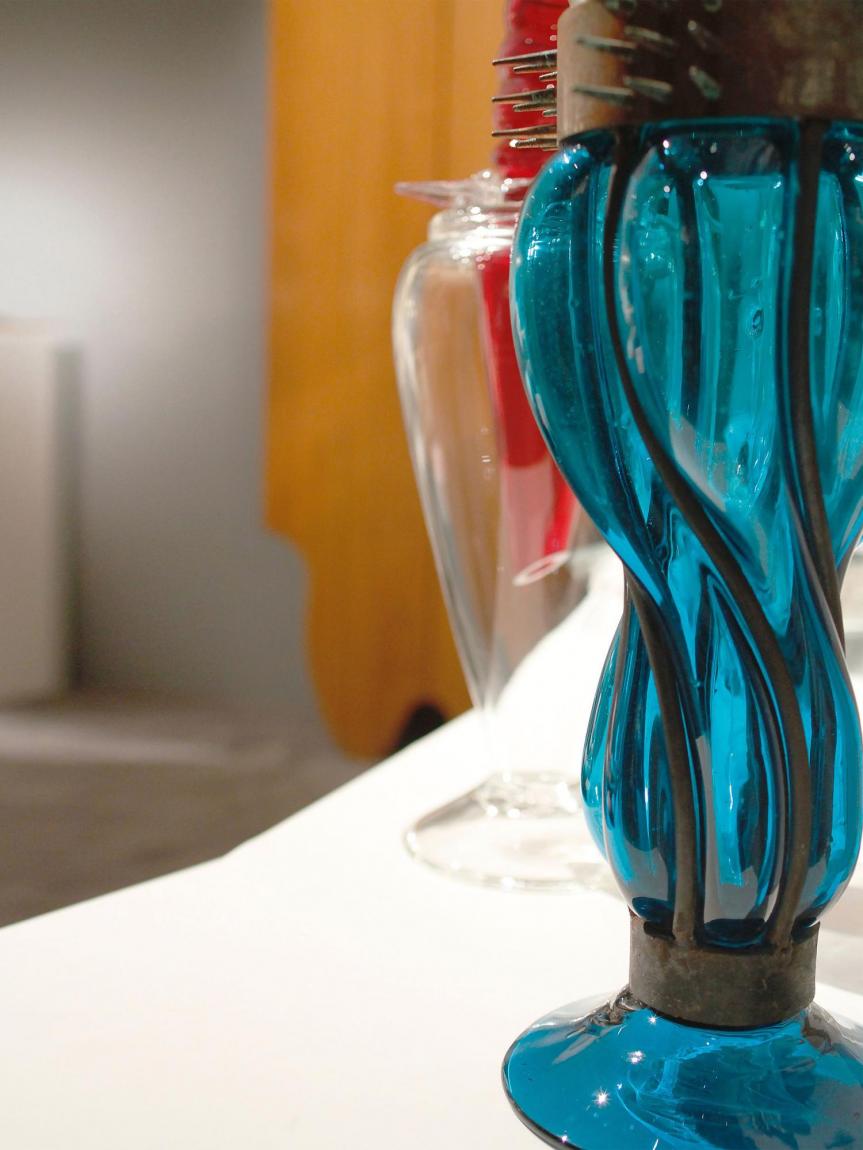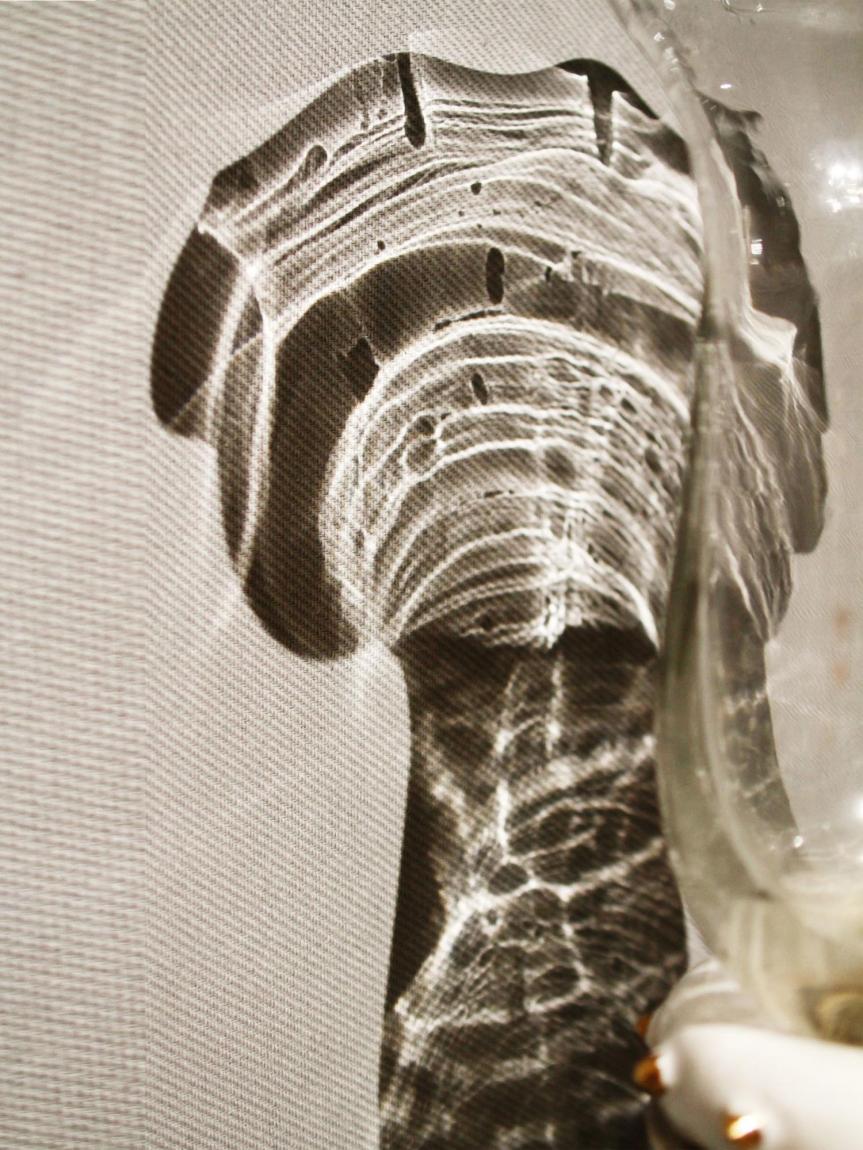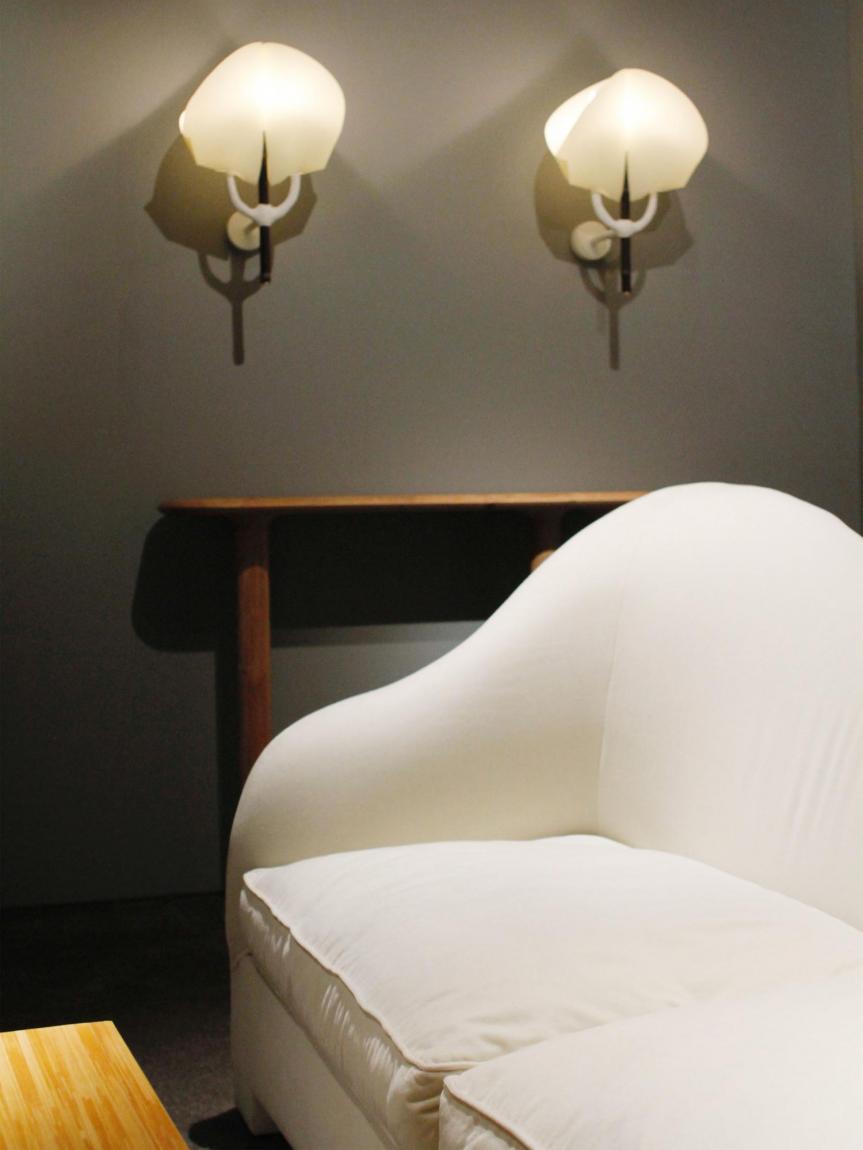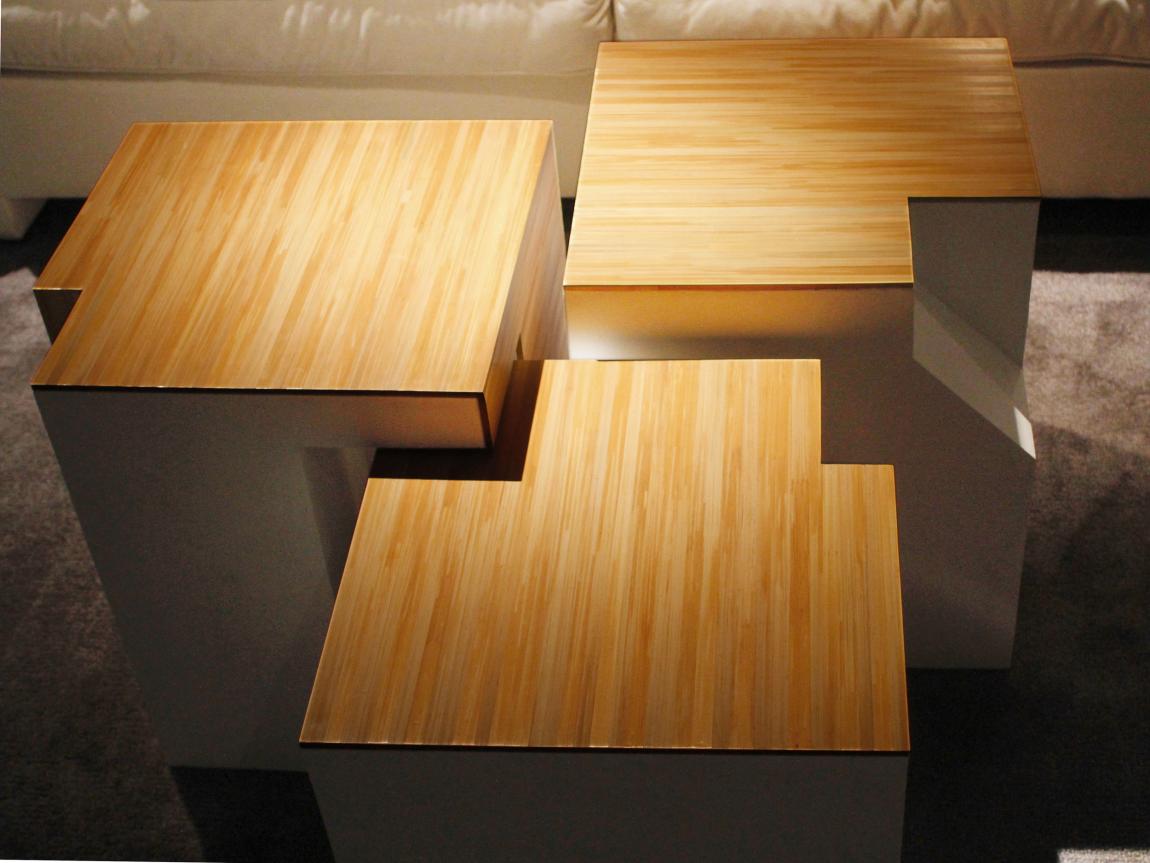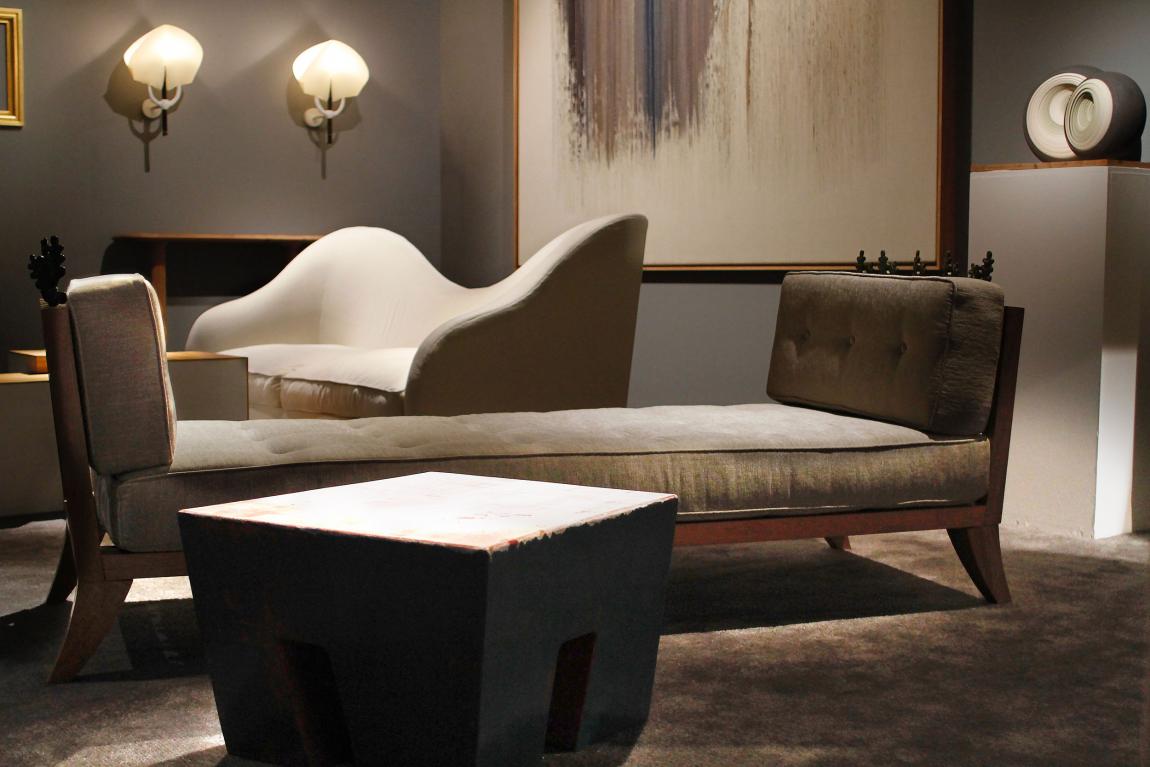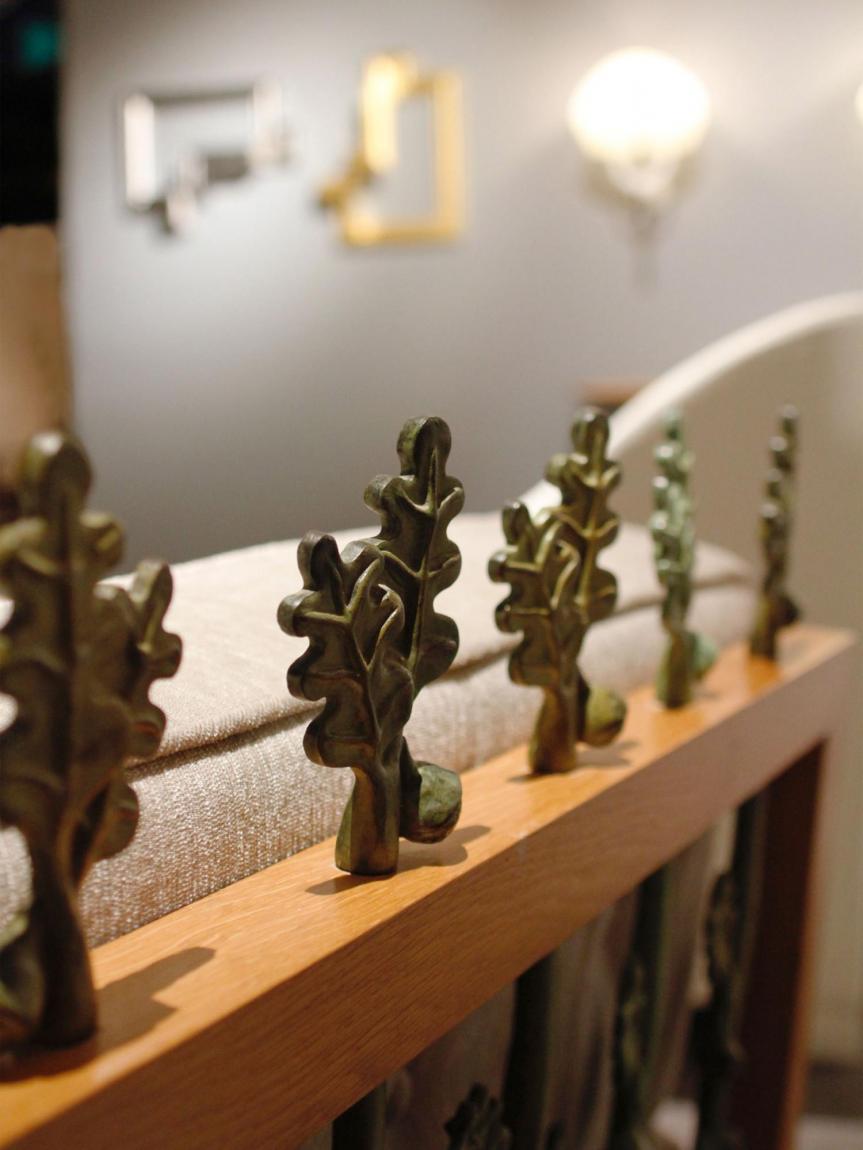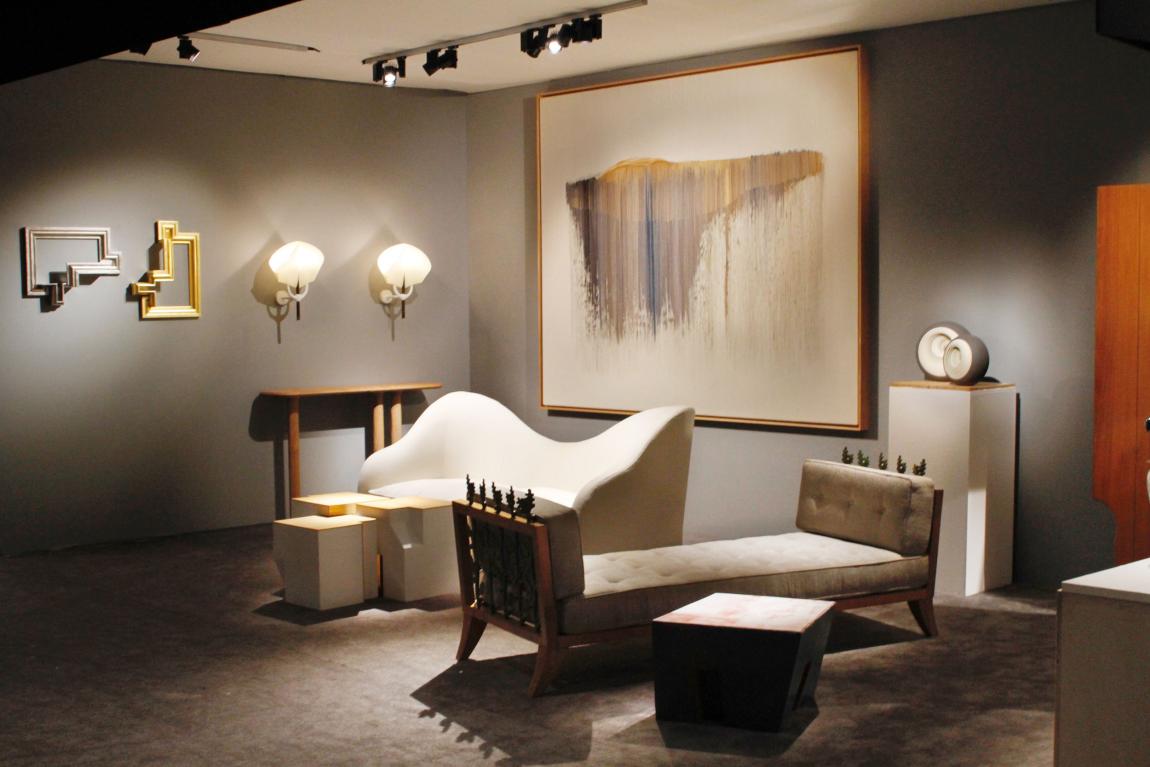 Mouvements Modernes will presents a selection of vintage furniture, created during the 80's and 90's, that comes from Neotu Gallery, founded by Pierre Staudenmeyer. In particular, a beautiful set of iconic pieces designed by Garouste & Bonetti including a Rohan rest bed and a Vendôme sofa among others pieces. The gallery will also show the complete collection of glasswares created especially for Neotu by Borek Sipek in 1988.
Mouvements Modernes continues its furniture editor activities by exhibiting, together with those mythic lines, young artists' creations. The gallery works in the sphere of the one-off piece, with limited editions, exclusive pieces, with artists and designers who are in some cases iconic in their field and in any case expert of their material and technique.
So a tapestry by Alexandra Mocanu (Prize of the Best Contemporary Design at PAD Paris 2018), a mirror by Elizabeth Garouste and a console carved in a wood worked with the gouge by Fabien Petiot will take place next to these vintage pieces in order to create a specific ambiance representative of a french style revisited. The capacity of these artists both to fall within the tradition of French decorative arts, and to distinguish themself from them.
The uniqueness of Matthew Chambers's work is created thanks to the versatility of the stoneware. He'll created especially for The Salon two one off sculptures that demonstrate perfectly his know-how.
A selection of coffee tables between sculpture and functional object will also be created for the Salon Art + Design. One by Armelle Benoit who creates beautifull paintings with enamelled ceramic and a set of three side tables by François Mascarello that will revealed the preciousness of the stucco mixed with the straw marquetry.
The French artist Mathias Kiss will show for the first time his work in the United States and create for the occasion a unique piece also playing diversions. His heritage, and his interior design culture, combined with an architectural interpretation of contemporary art, blur the boundaries between preconceptions and references creating cultural and social bridges joining decorative arts and contemporary art.